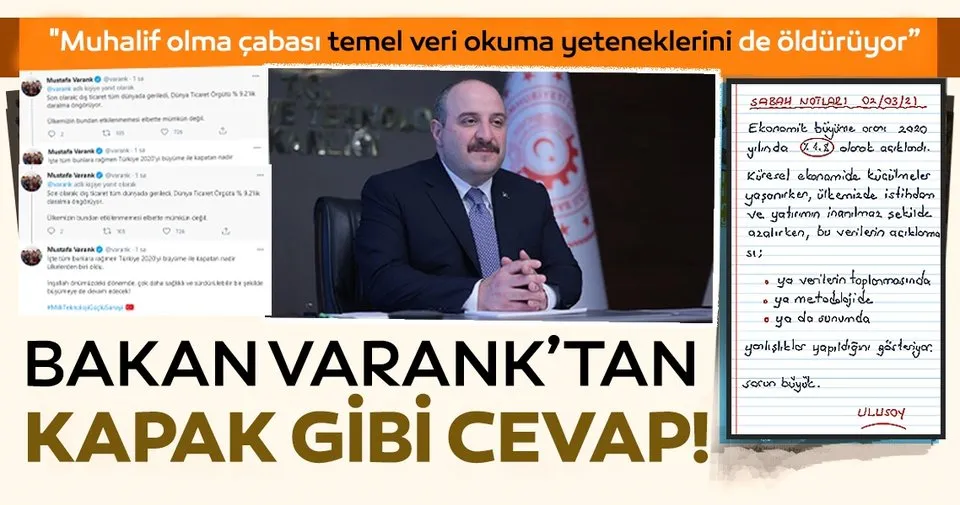 Varank responded to criticism of growth data from his Twitter account.
Claiming that false information should be corrected first, Varank said: "The effort to be opposition kills not only the impartiality of economists, but also their ability to read basic data. Investments do not decrease, but increase sharply. "Showed a 16 percent increase."
Varank stated that the decrease in the total workforce from the service sectors is correct, but the value added per employee of the manufacturing industry is much higher than that of other sectors and that the increase in employment in the manufacturing industry it will increase overall productivity more than increased employment.
Turkey's technological success, especially highlighting foreign publications read, will be enough to see the progress made in the defense industry Varank said:
"This success cannot even admit of ignorance, it is an obvious indigestion … Finally, foreign trade fell all over the world, according to the World Trade Organization (9.2). Impress that our country "Of course, this is not possible. Despite Turkey, 2020 has become one of the few countries that closed with growth. I hope it will continue to grow in a much healthier and more sustainable way in the next period."