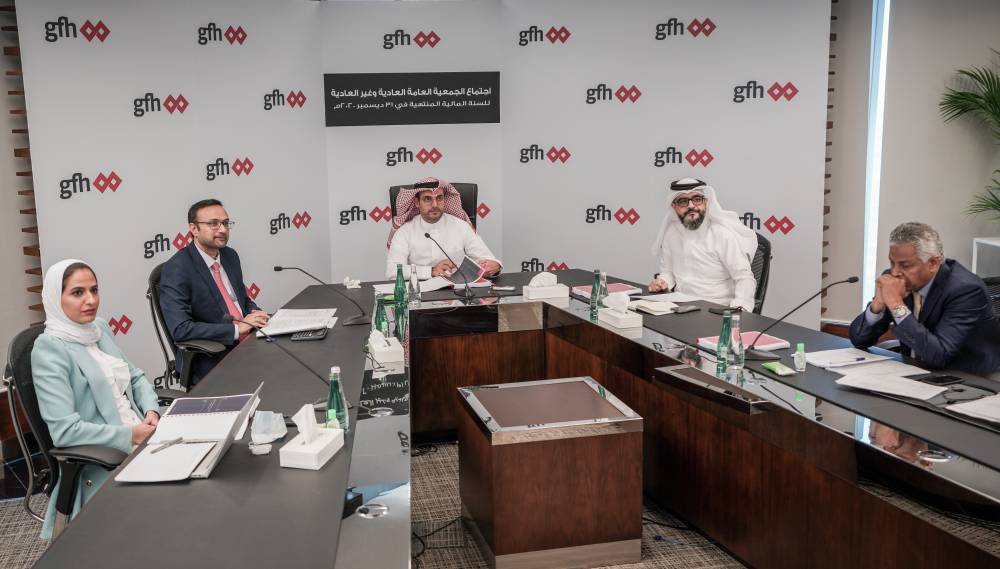 Dubai: "The Golf"
GFH Financial Group announced the successful conclusion of the two meetings of the Ordinary and Extraordinary General Meetings, which were held virtually, for the fiscal year ending December 31, 2020.
The ordinary general meeting witnessed the approval by the shareholders of the recommendation of the Board of Directors to distribute a total dividend of 42 million US dollars, including cash dividends on all ordinary shares, excluding treasury shares. , at 1.86% of the par value of the share (equivalent to $ 0.0049, 0.0181 dirhams), totaling $ 17 million, and additional shares for all common shares of 2.56% of the par value of the share (one share for 39.03 shares of the shares held), equivalent to US $ 25 million. Shareholders also approved the report of the Board of Directors on the group's business activities during the financial year 2020, the appointment of the group's external auditor for the year 2021 and the recommendation of the retirement board volunteer of the Kuwait Stock Exchange.
The shareholders also approved during the Extraordinary General Meeting the reduction of the group's capital through the cancellation of treasury shares for a total of 141,335,000 shares worth up to $ 37.45 million, as as a result of the cancellation of the Agreement on the creation of markets, prior approval of the competent regulatory authorities. Shareholders also agreed to increase the group's capital from $ 975.64 million to $ 1,644 million, as a result of the addition of bonus shares for a total of 94,339,623 shares, subject to Central Bank approval. of Bahrain.
Hisham Al Rayyes, CEO of GFH Financial Group, said: "We are pleased with the shareholders' approval to distribute gratifying profits by the group, despite the unprecedented events that prevailed during fiscal year 2020 and the difficult climate. There is no doubt that the solid foundations of the group and its specific strategy and our success in diversifying our business activities and the sources of information that the world has not witnessed before are due to the spread of the epidemic. The group's revenue has allowed us to meet the challenges effectively and efficiently by 2020. We are proud of GFH's ability to remain flexible and resilient to achieving value, regardless of the size of the challenges and circumstances.I sincerely thank our shareholders their continued support and I hope to continue to take advantage of the momentum achieved during the past year and the decisive steps we have taken so far in 2021 »
Source link