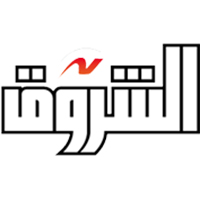 Mohammed Jalal


Posted: Saturday, July 17, 2021 – 19:45 | Last updated: Saturday, July 17, 2021 – 7:45 p.m.

The Kaizer Chiefs players of the South African team entered the Mohammed V stadium in Morocco, with great enthusiasm, before facing Al-Ahly in the final of the African Champions League .
The Kaizer Chiefs players could smell victory in the air.
Al-Ahly wants to retain his continental throne and be crowned king of football on the brown continent for the second year in a row and consolidate his record as the team that has won Africa's most expensive cups.
He also aspires to win his twenty-third international title to chase Real Madrid, which leads him by 4 titles, in his fight with the list of the most crowned teams in the world.
Al-Ahly also wants to win his fourth continental title at the expense of South African clubs, after winning the Champions League in 2001 and 2013 at the expense of Sun Downs and Orlando Pirates, respectively, as well as winning the African Super Cup in 2002. after a 4-1 victory over Kaiser Chiefs himself in the only meeting between the two teams.
Overall, Al-Ahly has the edge in his clashes with South African clubs, where he played 25 games, during which he scored 12 wins, 7 draws and 6 losses.
Kaizer Chiefs is the second South African competitor to face Al-Ahly in the current version of the Champions League, after the red team had previously eliminated Sun Downs from the quarter-finals of the tournament.
Al-Ahly, who is playing his fourth final in the last five editions of the championship, has played 12 games in the Champions League this season, in which he scored 8 wins, 3 draws and one defeat, during which he scored 23 goals. and conceded six goals.
Al-Ahly is expected to join today's party with a line-up consisting of: Muhammad Al-Shennawi, Akram Tawfiq, Badr Banoon, Ayman Ashraf, Ali Maaloul, Amr Al-Sulayya, Hamdi Fathi, Muhammad Majdi Afsha, Taher Muhammad Taher , Hussein Al -Shahat and Muhammad Sharif.
Despite the large differences between the two clubs, they favor Al-Ahly, who won 141 titles over its 114-year history, compared to the 56 titles of Kaizer Chiefs, founded in 1970, the way of the Egyptian team to the championship cup not be paved with roses against their South African counterpart. participating in the final for the first time in its history.
Kaiser, led by Scot Stuart Baxter, dreams of becoming the third South African team to be named to the Champions League winning records after the Orlando Pirates and Sun Downs. Kaiser wants to win his second title in his African career, after winning the African Cup in 2001.
🔊🔛@KaizerChiefs here is the TITLE! 🕺#TotalEnergiesCAFCL | #KCFCASC pic.twitter.com/n0frHePEM7

– TotalEnergies CAFCL – TotalEnergies CAFCC 🏆 (@CAFCLCC) July 17, 2021