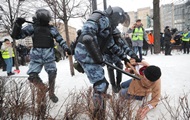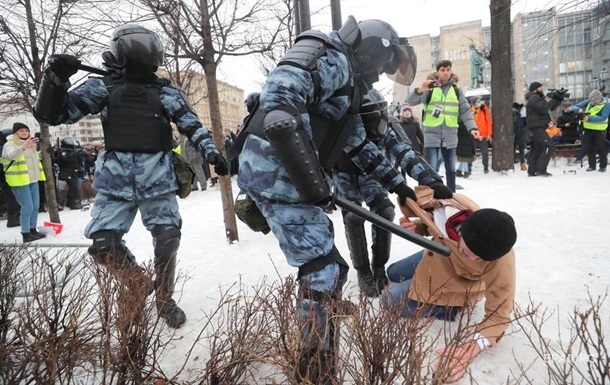 Detention of protesters in Moscow
Ukraine called on the international community to put more decisive pressure on the Kremlin to end the Russian government's violence against its people.
Ukraine strongly condemns the violence against peaceful protesters and the detention of Russian opposition representatives in Russia caused by the arrest of opposition leader Alexei Navalny. This was reported by the press service of the Ministry of Foreign Affairs on Saturday 23 January.
"The citizens of Russia have the right to a government that can guarantee equality before the law, the opportunity to exercise their rights and freedoms, as well as respect for human rights in other countries of the world and in the territories occupied by Russia." says the message.
The Foreign Ministry also noted that the Russian authorities continue to use harassment against those who disagree with the Kremlin's repressive policy.
Ukrainian dilemmas called on the international community to condemn the illegal actions of the Russian authorities.
"We call on the international community to use more decisively all mechanisms to end the violence of the Russian authorities against its people, the aggression against neighboring countries, as well as to combat the violations of the Russian Federation based on the international law of the world order and norms of conduct of the civilized world, "the Foreign Ministry summed up.
We will recall that today in the cities of Russia there are mass protests demanding the release of Alexei Navalny. People took to the streets in many cities, including Moscow and St. Petersburg.
In the evening it was learned that more than two thousand protesters had been detained in Russia.
News from Corresponsal.net and Telegram. Subscribe to our channel https://t.me/korrespondentnet
Source link