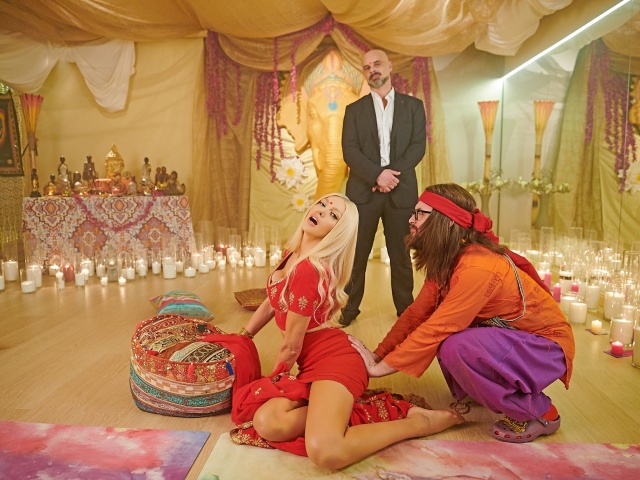 today 15:40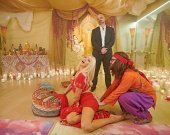 <! –
->
Hot prize! A new trailer for the Ukrainian comedy "Swingers 2" has been published.
As in the first part of the popular film, Olya Polyakova, Mikhail Kukuyuk, Vyacheslav Dovzhenko, Dasha Astafyeva, Anna Salivanchuk and Alexey Vertinsky starred in the sequel. But in the continuation of the story there were also new famous characters who received not only cameo but also full papers: Jidzio and Monroe.
In the new part of the movie, the sexual adventures of the main character that will take place during the presidential election campaign will be very congruent with the audience, as Swingers 2 will be released on March 1, 2019 at The height of the electoral race. Therefore, the authors promise a sarcastic reflection on the comedy of real realities of Ukraine in 2019.
The protagonist – Businessman Igor (Mikhail Kukuyuk) – has lost his masculine strength, his wife Ilona (Olya Polyakova) is ready for anything to increase his power. Ilona fantasy is unlimited. From role playing games to lessons in a sex guru. Incidentally, in the same sex guru, a tattoo-sex instructor, the huntsman Jizo played in Swinger 2. What will help Igor recover male power? What about the election of the president of Ukraine?
Broad-band comedy "Swingers 2" will start in theaters as of March 1, 2019.
The comedy is filmed by the Ukrainian company F Films along with the Latvian Cinevilla. Distributor "Swingers 2" – company "Volga Ukraine".
Go back to the news list
Most interesting news
Dick Miller died
today 13:44
The American actor died as a result of an unknown reason