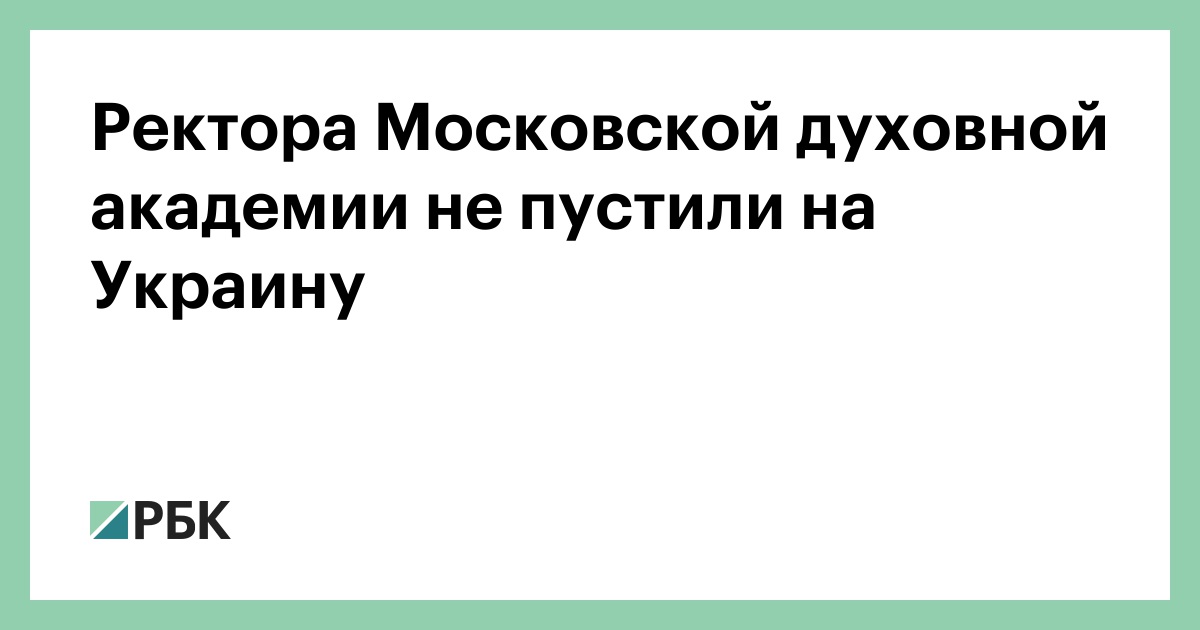 [ad_1]
Archbishop Ambrose was detained in control of the passport and was not allowed to Ukraine, the Moscow Patriarchate said. In Kiev, the Rector of the Theological Academy went on a common day at the seminar.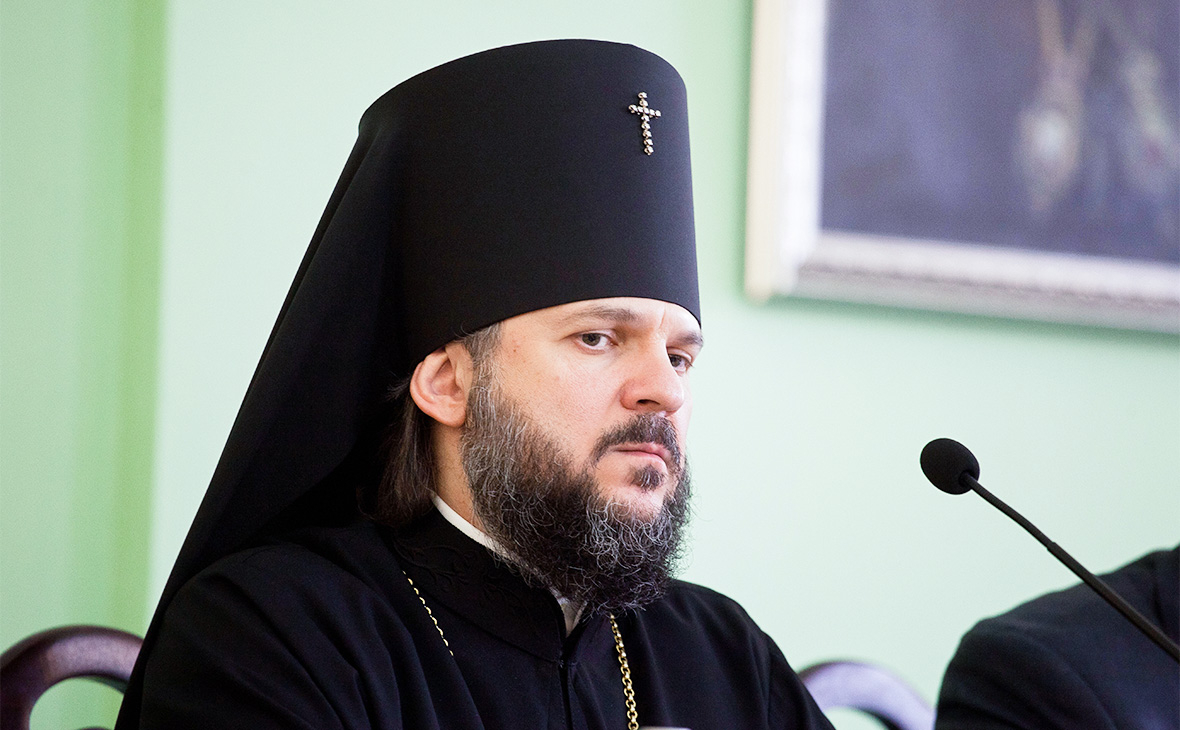 Archbishop Ambrose

(Photo: Ievgeny Stepanov / Interpress / TASS)

The rector of the Moscow Theological Academy, Archbishop Ambrose, is not allowed in Ukraine. Vladimir Legojda, the head of the Syndical Department for Ecclesiastical Relations with the Society and the Media of the Moscow Patriarchate, is in his official telegram in Telegram.
According to Legoya, the Archbishop was stopped today while controlling the passport and was not allowed to enter Ukraine. "The bishop arrived on the day of the assembly of the Kiev Theological Academy, which will now pass without him," added Lego. He did not deliver the remaining details.
The information that the Rector failed to control the passport was confirmed by RBC deputy head of the Department of External Church Relations of the Ukrainian Orthodox Church of the Patriarchate of Moscow Nikolay Danilevich: "Yes, that's correct, I confirm this fact, but I will not give any comments or evaluations."
In his comment to Interfax, Danilevich noted that Bishop Ambrose will now fly to Moscow.
The Moscow Orthodox Theological Academy is a higher education institution of the Russian Orthodox Church. Engaged in the training of priests, teachers and theologians. The Kiev Theological Academy and seminars, visited by the Archbishop, are spoken by the Ukrainian Orthodox Church of the Moscow Patriarchate. The high school day of the university, when the faculty meets with students, is held annually in Kiev on November 9th.
Earlier, on November 7, the President of Ukraine Petro Poroshenko addressed the representatives of the Russian Orthodox Church in the Republic with the words: "My dear, you have nothing to do here." Go home to Russia.
Now in Ukraine there are three Orthodox churches – the Ukrainian Orthodox Church of the Criminal Patriarchate (UOC-KP), the Ukrainian Autocomplete Orthodox Church (UAOC) and the Ukrainian Orthodox Church of the Moscow Patriarchate. This is part of the RKK, but since 1990 it has been self-governing. Only its Russian Orthodox Church recognizes canonicals in Ukraine.
In October, the Synod of the Patriarchate of Constantinople confirmed its intention to provide autocephaly of the Ukrainian church. He then established a canonical communication with UOC-KP and UAOC.
In ROK, in response to these decisions, they were called the legitimization of the division. A few days later, the Russian Orthodox Church broke through Eucharistic communion with the Constantinople Patriarchate.
[ad_2]
Source link