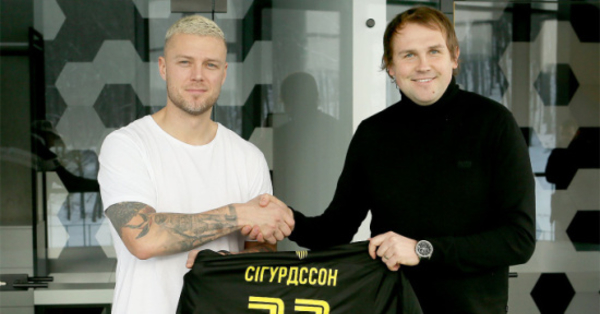 Rukh sporting director Vladimir Lapitskiy explained how the club managed to sign Icelandic defender Ragnar Sigurdsson.
"A player from his national team at our club for the first time. The arrival of Ragnar Sigurdsson in Rukh is the merit of head coach Ivan Fedyk. He knows him personally, so he probably did 95% of the work. Ragnar trusts our coach. Of course, when he saw the scale of the club, the Academy itself and how the club is developing rapidly, he could not deny us. We hope you succeed here. "
"In this championship and in the next, we have young players, but young people usually learn from experienced players. They grow side by side. We have not yet had a footballer who has scored in the 1/8 final of the European Championship and it is not known when he will appear. This footballer is a leader for his characteristics. He has been a national team player for many years, where he is highly respected. "
"I don't want to make any progress, because this is a footballer who has already shown a lot. I hope he will prove himself on the pitch as a defensive leader and footballer that our youngsters will be waiting for," Lapitsky said.
Read on too. Ragnar Sigurdsson: Former handball player who buried England
If you find an error, select a text and press Ctrl + Enter.