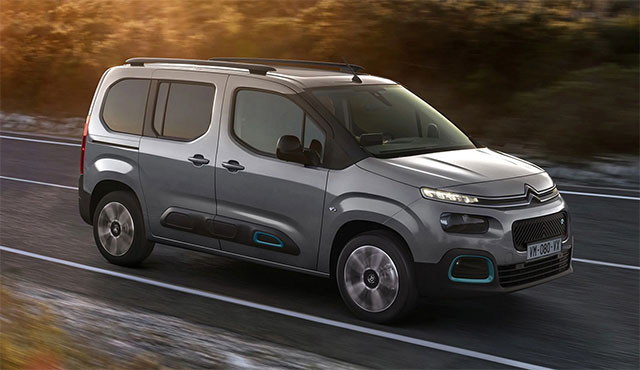 Citroen showed off a new car model.
The Citroen Berlingo minivan has received a new electric version. Previously, its commercial cargo version was introduced, and now e-Berlingo is available in passenger version. Autoportal reports details.
Like the sister electric vehicles Opel Combo e-Life and Peugeot e-Rifter, the new Citroen e-Berlingo is equipped with an electric motor with a maximum power of 136 hp. from. and a torque of 260 N ∙ m. The battery capacity is 50 kW ∙ h.
The maximum speed is 135 km / h and the declared range of the electric vehicle is 280 km. The plant has three modes of operation. Maximum power is obtained in Power mode, designed for heavy loads. At Eco, it is limited to 82 liters. with. and in normal: for 109 liters. from.
You can recharge a Citroen electric car at home in 7.5 hours and, from a fast 100 kilowatt station, charge 80% takes half an hour.
From the standard version of Citroen Berlingo, the electric version differs externally by a plug instead of the radiator grille and a green decoration on the body. The living room has a new virtual arrangement.
The electric propulsion system did not affect the interior space. Like the diesel minivan, the Citroen e-Berlingo is available in a standard five-seater version and an expanded seven-seater version. In the first case, the volume of the trunk is 775-1900 liters, in the second – 1050-4400 liters (and the load capacity is 800 kg). In the cabin there are also a large number of compartments for small luggage, and their total volume is 162 liters.
Prices have not yet been announced, but it is known that the novelty will join the segment of budget electric vehicles.
Previously "Judicial-legal newspaper" reported which used cars are the most reliable.
As a reminder, car insurance is the best accredited laboratory: Auto Center.
Subscribe to ours Telegram Channelkeep up to date with the most important events.