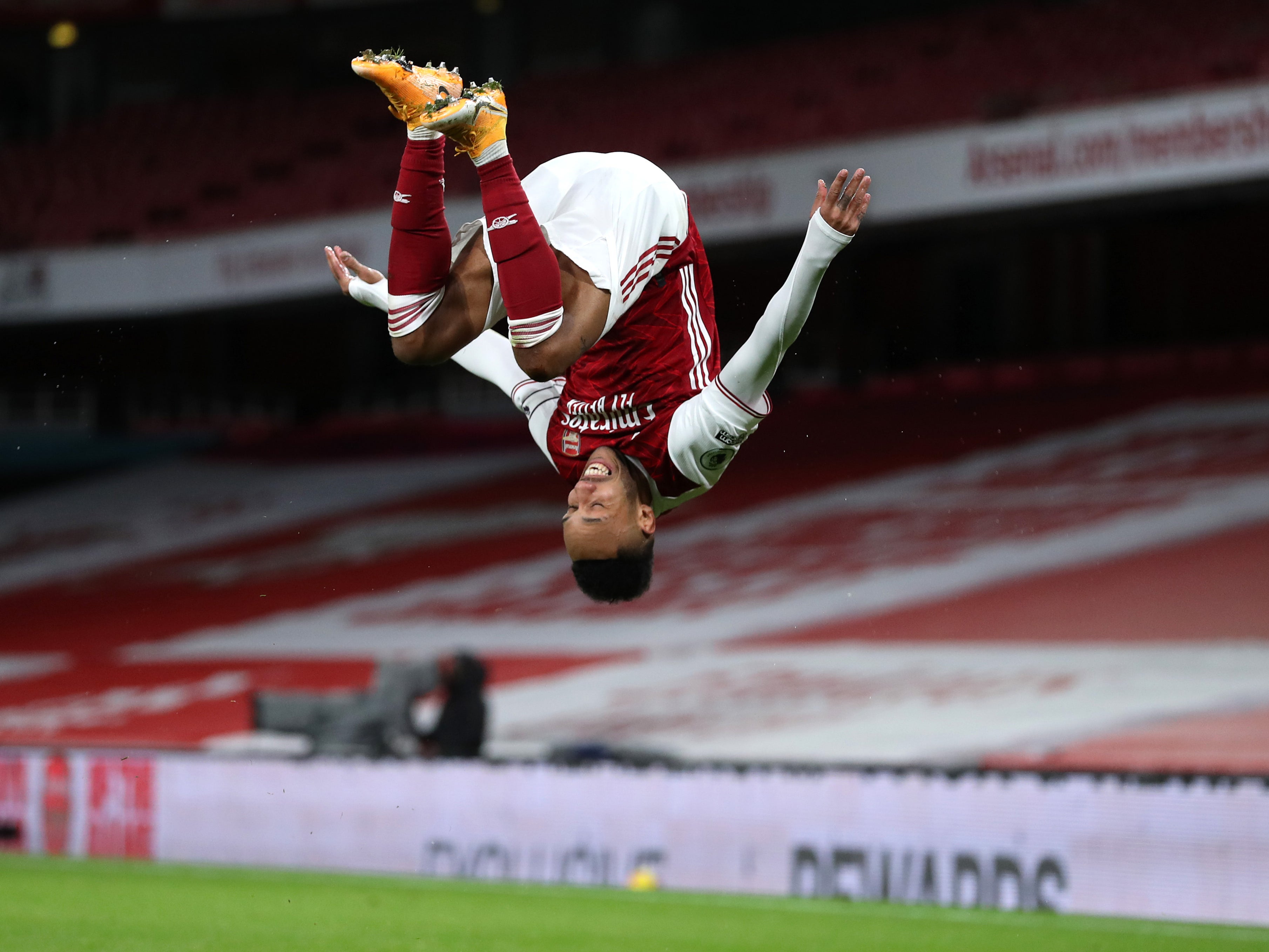 So welcome to "The Bruce Way." Unfortunately, while perhaps not surprising, the 60-year-old reinvention rite bore striking similarities to the old one, as Newcastle succumbed to a new defeat. Under a siege and falling at an alarming rate, Bruce promised to open the floodgates and send his players balanced. If only Arsenal had found their killer instinct before, this comfortable 3-0 win could have been akin to something closer to a massacre.
Bruce, in his defense, tried to change the bell, switching to his favorite four behind, but after a fully open pedestrian crossing, the Trojan horse was quickly found empty inside. The claws were better than Bruce's creepy assessment last week, but not by a significant amount, and Emil Krafth too often left a lamb isolated in the slaughter. In fact, Newcastle's "gloves off" approach often seemed to exist only in Miguel Almiron's adventure on the right, although there was little end product than Andy Carroll's rocking arms and elbows.
It was a largely anesthetic affair when these two parties last met and, for a time, threatened to repeat itself. Once again, however, it was Smith Rowe who brought the contest to life. First, a driving race inside was worth Newcastle's open defense, with a Saka cross that deflected Karl Darlow slightly. The deflection left Aubameyang unbalanced, but from four yards out, his slanted shot against the post was still hard to understand.
Then the first half descended into an account of the almost Aubameyang faults: a shot on the bar after a more ingenious work by Smith Rowe; a flaccid effort to the farthest corner, while Newcastle's defense retreated in a tide. Aubameyang started Krafth with joy, but he seemed devoid of the instincts and conviction that make him such a fearsome striker.
And so he waged a war. Not the promise by Bruce, but between the inefficient and the powerless. Arsenal are not fighting so creatively as to squander clear opportunities, with David Luiz's free-kick close to the break, a feat of misdirection. Meanwhile, Newcastle have admirably fulfilled their reputation of scoring just one goal in their last 11 hours of play, finding success in frustrating but conjuring up little pleasure of their own.
However, despite all of Aubameyang's hesitations, his goal was brilliantly secured, albeit with the help of Newcastle's darkening defense. Thomas Partey, who started for the first time since early December, threw a ball over the defense and Krafth was left like a deer at the headlights, running back helplessly. Aubameyang lunged at him, leaned one way and then the other, and a cruel shot from his weaker foot was passed in front of Darlow. Only his fourth goal of the season, his celebration spoke of joy and relief.
The second happened shortly after, this time a fantastic link between the two youngest players in the Arsenal line-up, with Smith Rowe leading Krafth again in disarray, going back and forth before qualifying him against Saka, who finished clinically.
By then, the contest was over. Partey was saved for a rainier day even before Aubameyang took advantage of Arsenal's third, with Cedric Soares keeping the ball in play by millimeters and finding the striker lurking in the corner of the six gardens. It was the simplest of goals, taking advantage of Newcastle's fallen shoulders and squeezing hope. Aubameyang also left early, as Arsenal took three exemplary points.
Bruce promised a fight, but his Newcastle team is finding it increasingly difficult to get up from the floor.
Source link