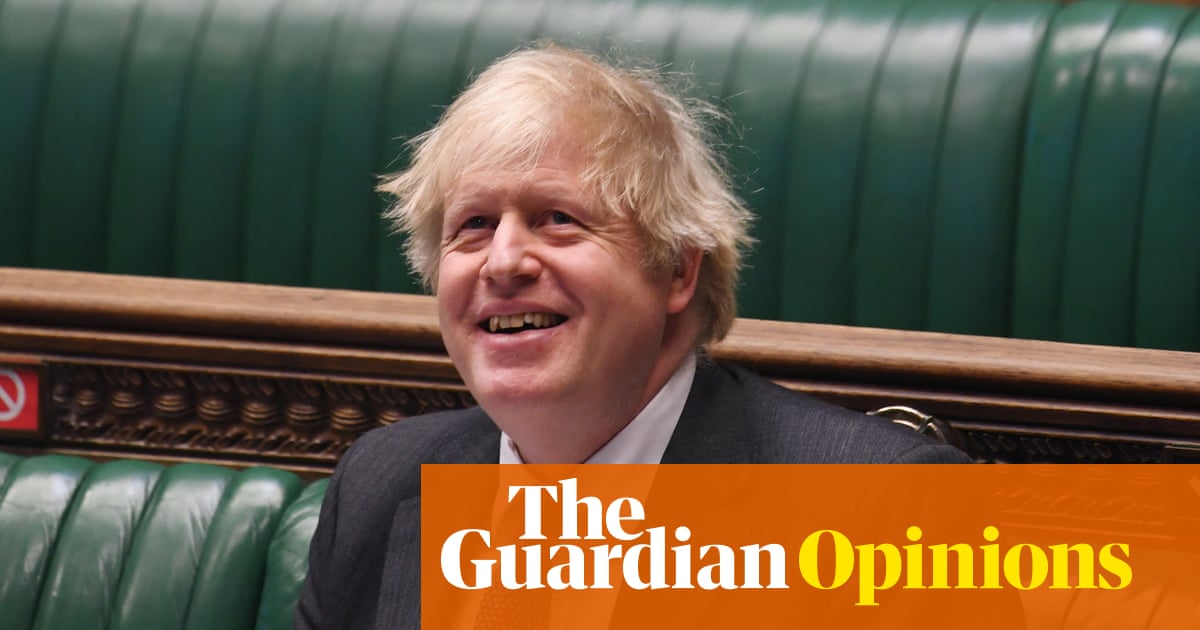 Mmaybe everyone knew all eyes were on Washington. Both to watch Donald Trump's last-minute whispering attacks or pardons and to follow the inauguration of Joe Biden and Kamala Harris. Or maybe Keir Starmer has finally gotten tired of never having an answer to his questions for Boris Johnson and has stopped trying. Whatever it was, that was one of the prime minister's most discreet and least satisfying questions.
Even technology seemed to have a day off with sympathy. SNP leader Ian Blackford delayed his second question when his Zoom connection died. Conservative MP Nicola Richards could not figure out how to silence herself and, the moment she did, she could not hear what was going on in the chamber. He didn't miss much. Neil O'Brien didn't know how to turn off the phone and the sound of the screaming children could be picked up on at least two other remote questions. These were the great dramas of the day, which only lost the increasingly affected Desmond Swayne, who seemed to be unconscious for most of the session.
Starmer began promising by reminding Boris, who had only bothered to mention Biden, that Harris' inauguration as the first woman — and a woman of color at the time — as vice president was an equally historic moment. He then challenged Johnson on the number of criminal investigations that had been put in jeopardy and on how many files on convicted criminals had been deleted after the cock-up with the national police computer 10 days ago.
"We don't know," Boris said, in what could have been one of his first honest and truthful answers he had given to the PMQs. A rare moment, which on another day could have surprised me more. Still, Keir persisted with three more questions to demand exact figures on the lost data (more than 400,000 files) and a time when the data would be restored. Manually, if necessary.
"It depends on how long it takes," Johnson replied. Gnomic, certainly, but possibly only the second time he gave an honest and truthful answer. He didn't know much about the progress of data loss and it didn't really seem to bother him. His main expression was the surprise that Starmer was doing big business for something he considered quite trivial.
You get the feeling that Starmer would have happily followed the national police computer system for much longer (these things probably matter more to a former head of the Crown Prosecution Service), but he changed belatedly to the comments that the secretary of interior had done the night before. . Apparently, Priti Patel, who wanted to obviate his early defense for any upcoming investigation, had said he had called for the closure of all borders last March, but that it had been overturned by the prime minister. A decision that could cost tens of thousands of lives.
Ah, Johnson said. He did not recall Labor calling for the borders to be closed in March, carefully ignoring the fact that Starmer would not become party leader until April and that scientific data would not be widely shared with the opposition. proud that the United Kingdom now had some of the strictest border controls. What he forgot to mention was that these new controls had only come into operation this month and that it had been his natural instinct throughout the pandemic to do as little as possible.
Now, however, Starmer had exhausted his six questions and wondered why he had not devoted his time to better use by asking why the UK had the highest coronavirus mortality rate in the world, how much vaccine supply did we really have? , and why the launch was so slow in some parts of the country. So Boris was free to do what he always does in the end: abuse the Labor leader for being the "retrospective captain" and a "vane."
So much for the "friendly, civil" language Johnson had been speaking on Monday. Allegra Stratton, the prime minister's spokeswoman, later apologized to Boris on the grounds that his words were not "unpleasant" but a "description". Think of the exact descriptions that Starmer would now be free to use if he wanted to lower the pitch. Sometimes, you just want to get rid of the leash and say what you really think. Disaster. A mess. A liar. A narcissistic charlatan. Pathologically unfaithful. And that's all before he gets to his mishandling of the pandemic crisis. Undoubtedly, this would encourage PMQs.
Blackford dragged Theresa May's Daily Mail article accusing Johnson of abandoning the UK's right to the high moral ground of global politics by threatening to abandon the international aid budget, but Boris virtually ignored it. Moral issues have never unduly stopped him, not even those of genocide, as he avoided his government's refusal to adopt the Lords 'amendment to the trade bill that specifically addressed this issue. People just had to trust him to do the right things, he said. Although most people have learned to never trust Johnson in his word.
No one seemed upset when the session ended. It had been an inferior performance to the pair, which always plays into Johnson's strengths. But for the rest of the afternoon, all eyes would be on the United States, where integrity and decency were once again pleasing. It would be nice to think that one day the same thing could happen here.
Source link