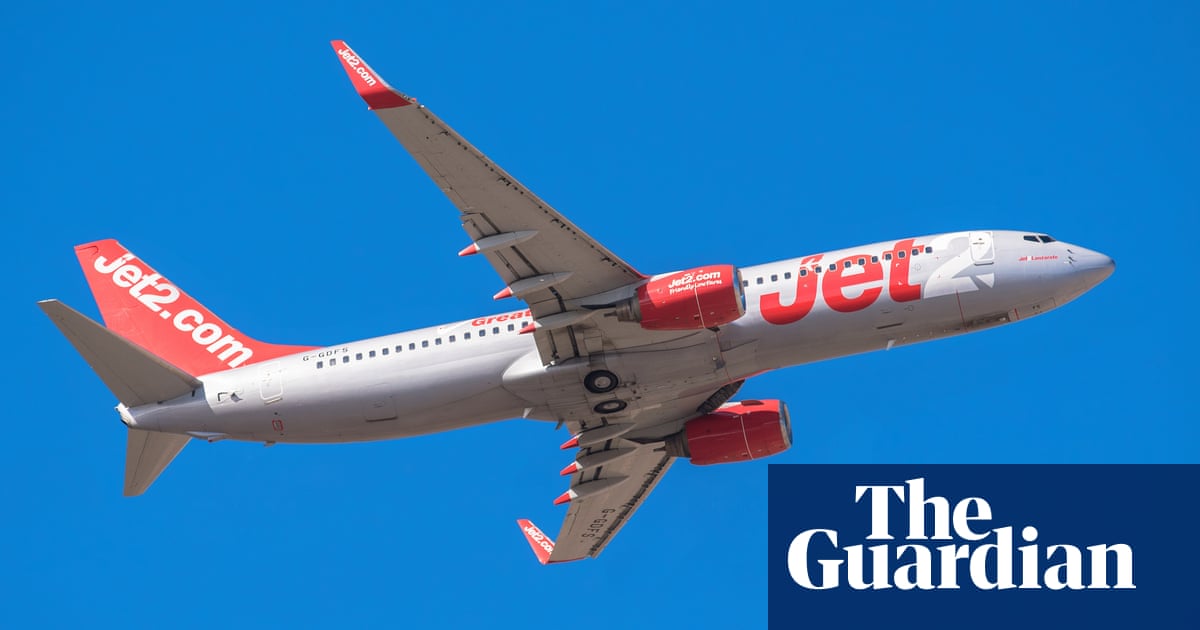 [ad_1]
A passenger who allegedly caused two RAF aircraft to fight to escort a return plane to Stansted Airport has received a £ 85,000 pound bill from the airline.
Chloe Haines has been accused by Jet2 of a "catalog of aggressive, abusive and dangerous behavior" on a flight to Dalaman in Turkey in June, including trying to open the aircraft doors during the flight.
It was said that the 25-year-old was kept by the crew and the customers, while the two Typhoon fighter planes accompanied the return flight to Stansted.
Two fighter planes fought a helicopter while flying to meet the plane and accompanied on June 22.
Haines, from Maidenhead to Berkshire, was arrested by Essex police when he landed under suspicion of assault, criminal harm, and endangering an airplane.
The force said earlier that it had been rescued until July 30.
But Jet2 said in a statement that he was successful both with a bill of £ 85,000 and a ban on the life of the airline.
Steve Heapy, Chief Executive Officer of Jet2.com and Jet2holidays, said: "The behavior of Miss Haines was one of the most serious cases of harmful behavior of passengers we have experienced.
"Now he has to deal with the consequences of his actions, and we will continue vigorously to recover the costs we experienced as a result of this diversion, as we do with all disruptive passengers.
"As a family airline, we adopt an absolutely zero tolerance approach to disturbing behavior, and we hope that this amazing incident, with its very serious consequences, will provide a strong warning to others who think they may behave this year way ".
[ad_2]
Source link