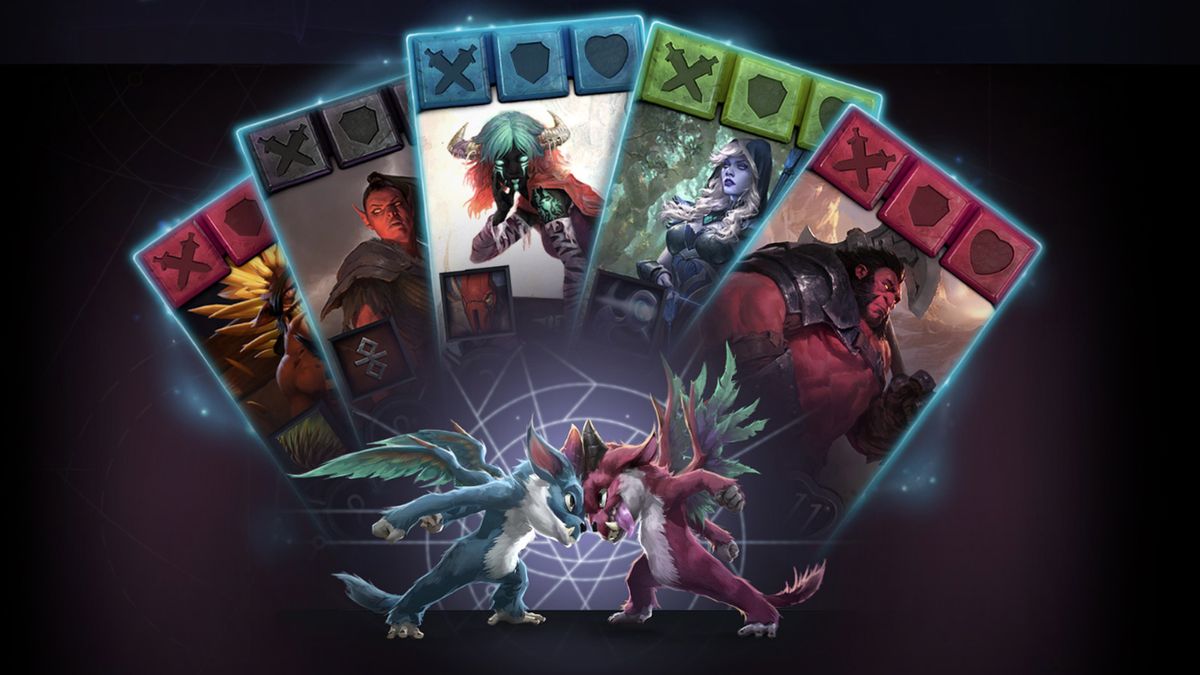 [ad_1]
Update: Valve addressed some (but not all) complaints on the blog. The following beta updates, coming today, will include the ability to display the Call to Arms Phantom Draft event on user-created tournaments, as well as the Casual Phantom Draft tile for drawing drafts without checking the map. Prior to the completion of the beta, Valve will also add "a system that allows additional, unwanted cards that are recycled into input cards" so that low-value cards are not complete waste. The developer did not comment on card trading requests or the difficulty of conquering card packages, but encourages further feedback. The original story follows.
Original story: Tomorrow, the open beta of Artefact will be launched, but many potential players have lost their appetite for Valve's digital card game due to the monetization model. Reddit's position since yesterday, which encourages players to cancel their pre-orders, is now the highest position of all time on Artefact's subject, while many other popular themes are silenced by the payment model, described as "paying for everything you do."
Here's the deal: You have to pay $ 20 for the basic game Artefact, which gives you some starter cards. The only way to get new tickets at the top is to spend money. You can get a package of packages for $ 2 packages, you can buy and sell specific cards through the market (for which Valve takes a small cut), or you can get cards by playing modes of play requiring tickets for paid cards. You can not trade cards at this time.
The community is upset about the contents of double boxes for protection of 12 cards: one of them is guaranteed by a card, but many of them can be a card starter, which will probably be close to the worthless market, as other players will buy them as the basic game. "So much I'm grieved by the greed Valve shows," said Reddit user philipanton, and then started this topic. "Actually, I've been thinking a little about the game after I saw something that looks complicated and interesting, but the" pay for everything you're doing "model, and now it just makes me not support the game."
You can get packing cards by playing Ekpert Constructed / Phantom Draft Gauntlets, which cost one entry card, or guard guards gloves, which cost two cards and five packages for the game. To get packages and return your cards, you will have to win a series of games against the progressive weight of your opponent. The exact numbers are on Team's post here, but basically it will be difficult – and when you lose two games, your time in the tent is on the rise and you need to buy more cards for the replay.
It's not just about reddit users who are upset about the model: Team Likuid pro plaier Savy is tweeted that "paivall is a huge fucking mistake" while the popular subscriber Hearthstone turned into a toast said that while Artefact had a "high-ceiling high-ceiling" and "a lot of strategy" The fact that you have to pay for multiple cards is counted against it.
It's worth noting that, away from paid events, players can create their own tournaments, but this will not support the launch awards.
It seems that Valve's recent problems in the game have shown that the developer was open to changing his monetization policy based on player feedback, so that we can see what's going on.
The artifact was published on November 28th.
[ad_2]
Source link