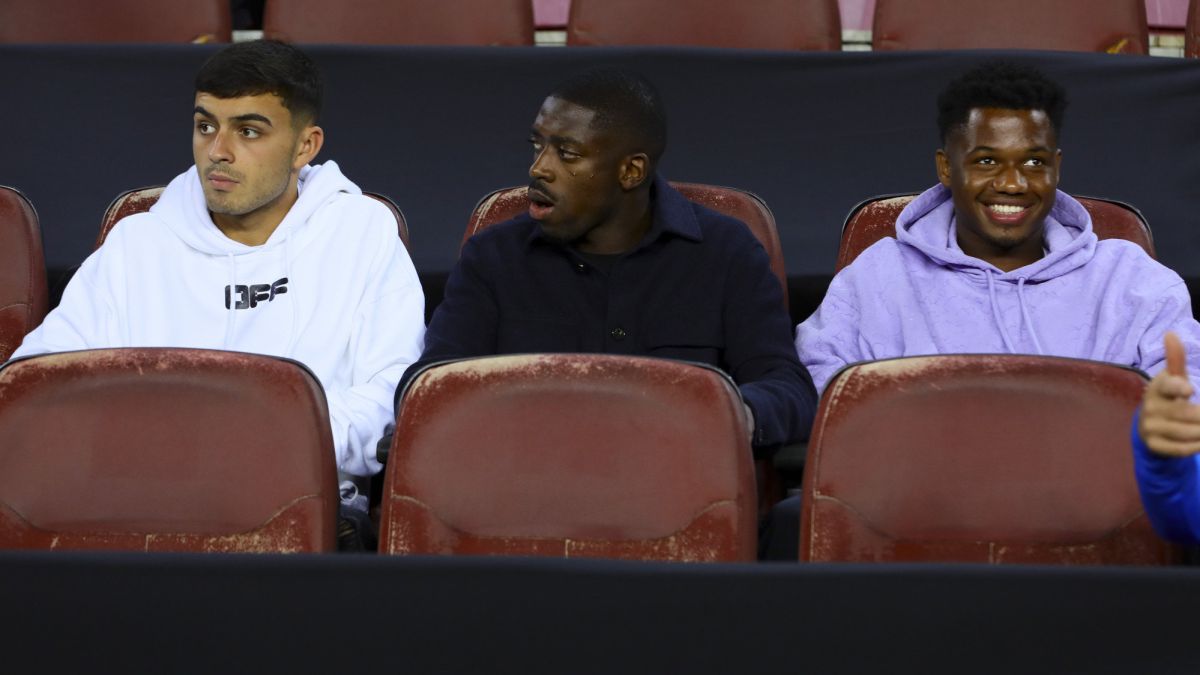 [ad_1]
Two proper names appear on the horizon for the match against Levante this Sunday: Ansu Fati i Pedri. The former could return to a call ten months later -the last time was on November 7 against Betis-, while the second is fighting against the clock to cut deadlines, especially after the direct red that saw Frenkie de Jong in Cadiz.
Ronald Koeman will have the last word. The Dutch coach has already publicly announced that Fati could return this Sunday, Although he did not rule out postponing his return for a few more days, and that it will finally be on Wednesday in Lisbon against Benfica. However, both the doctors and the physical trainers have already given the OK for Fati to return this Sunday after the medical summit held by the player two weeks ago with the doctor who operated on him, José Carlos Noronha, and the physiotherapist. who has treated him all this time, Joaquín Juan Senda.
In any case, Fati's return will be gradual and unhurried. In the event that you are discharged and enter the roster, you are not expected to play for more than twenty minutes. At best he could start at Wanda against Atletico in a week.
Who has fewer options every day to enter the list against Levante is Pedri. The midfielder has not yet trained with the group and it looks unlikely he could make it this Sunday, though it's not ruled out that he will be tested in the morning session this Saturday. It should be remembered that the young Barça talent suffered an injury to the quadriceps of his left leg on 14 September during the match against Bayern. The club did not give a low forecast, but from the locker room he signed up in about two weeks at least, so he would still have a few days left to be one hundred percent recovered.
Who will not be there is Jordi Alba, who is still recovering from a hamstring injury, as well as Dembélé and Agüero, who are expected for the end of October at best. In Braithwaite we will not see it again until 2022.
[ad_2]
Source link