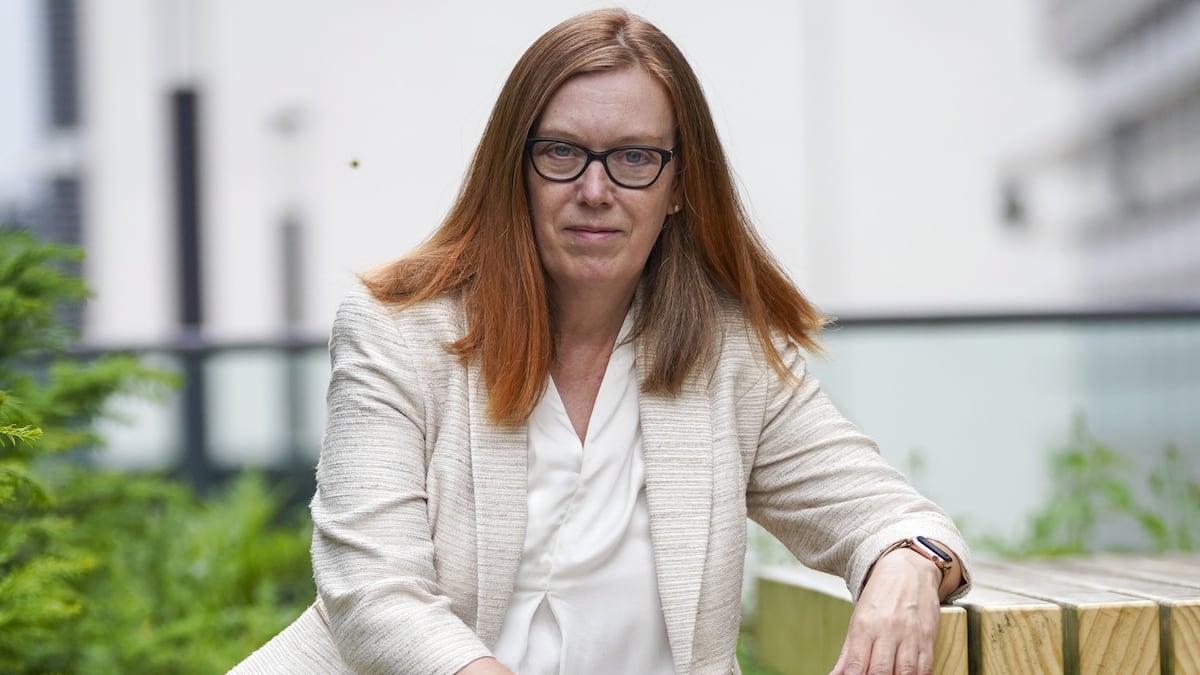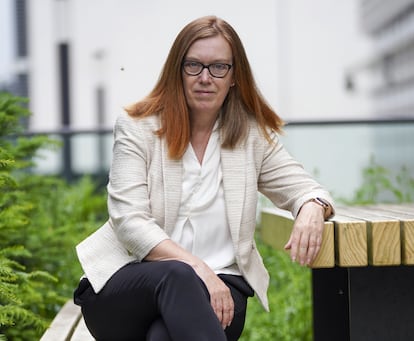 In late June, the audience attending the first tennis match at Wimbledon stood up and applauded for a long time to Sarah Gilbert (Kettering, UK, 59). It was not expected, and the scientist, of hard character, let out her emotions. He is living a moment of harvest, after a long year of intense work. The person responsible for developing the Oxford University vaccine, later produced in collaboration with the pharmaceutical company AstraZeneca, was awarded this year, along with the rest of the colleagues who created other vaccines, the Princess Prize of Asturias of Scientific Investigation. He attended this week the alliance LENA, the group of relevant European newspapers among which is COUNTRY. Obsessed with scientific data and evidence, she does not shy away from controversy and attacks those who, according to her, used unfounded information "that cost lives" in the public debate. Gilbert suggests, in the face of fears unleashed by the new delta virus variant, that it is now more convenient to pay attention to the number of new hospitalizations than to the number of infections.
question. What can we expect in the immediate future? What should be the degree of concern with the delta variant?
Answer. The delta variant is not causing a more serious disease than the original virus. But it is true that it is highly transmissible. In terms of evolution, the mutation does not usually result in increased virulence. The virus itself is not interested. It does not gain any advantage if the infected suffer from more serious pathologies. The more seriously ill there are, the more they will isolate themselves from other people and stop transmitting it. It is in their interest to increase their transmissibility and cause smoother effects. Logic leads us to expect new viruses that are highly contagious, but increasingly cause a less serious disease.
Pg. In several European countries the number of cases is rising, there is talk of a new wave.
R. But I am confident that vaccination rates will continue to rise. It is clear that the delta variant will be the dominant one and infections will increase. Each country will have to decide how to respond. The number of infections, in a sense, will be less important than the number of hospitalizations. We know that once vaccinated, people can be infected, but their disease is milder, and it is normal for them to transmit the virus less. Currently, the number of cases resulting in hospital admission is not what it was a year ago. The situation has changed.
Pg. Should I start vaccinating children?
R. What we are achieving with vaccination is what we set out to do: protect public health systems and prevent hospitalizations and deaths. Something that, except in rare cases, does not happen with children. At present, the number of vaccines to be obtained in all countries is still very limited. And the immunization of health personnel and the elderly in those places where the vaccine has not yet reached should be prioritized. We must not forget that initial purpose that "no one will be safe until we are all safe."
Pg. Oxford University wanted to avoid "vaccine nationalism", and demanded a homogeneous regional distribution from AstraZeneca. But it makes sense that "war" ended up being inevitable.
R. Our vaccine is used in 172 countries, with very good results. It's not perfect, okay, but it accounts for 80% of the doses distributed by COVAX [El Fondo de Acceso Global para Vacunas de la covid-19 que impulsa la OMS para los países de menos recursos]. Not bad at all, right?
Pg. Yes, but the United States does not recognize it, and the EU plans to do without it in the future.
R. I a country has enough doses and they are effective, and do not need ours, I do not care. But there are many other countries that need it, and do not have the storage and conservation logistics that other vaccines require. It's not about them arriving at the airport. They have to reach people. AstraZeneca has done a fantastic job in launching new production plants around the world. We cannot depend exclusively on a few plants if we want to immunize everyone.
P. The rare cases of thrombi that were detected in some patients led several countries to dispense with the AstraZeneca vaccine in the second dose. Did it make sense?
R. Such decisions must always be supported by data and scientific evidence. There are still ongoing studies on the effectiveness of possible combinations. It's not so much about understanding if it can be done as if it's necessary. I am concerned about the tendency of some countries or companies to recommend new vaccination guidelines without data support. For example, Public Health England [el organismo gestor de la sanidad pública inglesa] has already published information claiming that thrombi are not a problem in the second dose of AstraZeneca. In this case, replacing this second injection with a different vaccine makes no sense.
Pg. From the solitude of his lab, did criticism and attacks on the Oxford-AstraZeneca vaccine hurt? You were particularly combative in your statements.
R. My colleagues and I constantly tried to communicate what was the science behind the vaccine. Each new study result was published, with special care not to launch hypotheses or over-interpret the data. It was frustrating that the same weight and relevance was given to our statements as to statements by politicians or journalists without any scientific basis. They should not have the same weight.
Pg. And he went so far as to say that reports from German media that put the vaccine's effectiveness in the elderly at just 8% "cost lives." Are these means responsible for the death of people?
R. Yes. It is very important to communicate the data correctly. Not just for the information that is provided to the rulers of a country, but to the citizens. People read something that is not right, and make their decisions on that basis.
Pg. His newly published book, Vaxxers, It is above all a effort to give battle to vaccine deniers.
R. The argument we hear most is that vaccines are not a natural thing. What does natural mean? If you suffer from a viral infection, a virus invades the cells in your body, and uses them to replicate and spread. When vaccinated, we put a fragment of virus RNA into a small number of cells to make a protein that promotes the immune response and prevents the virus from spreading through the body. I would be much more concerned about a whole body uncontrolled viral infection than a controlled and limited vaccine in its effects. We need people to better understand how vaccines work, to end this idea that they are not a natural thing.
Source link