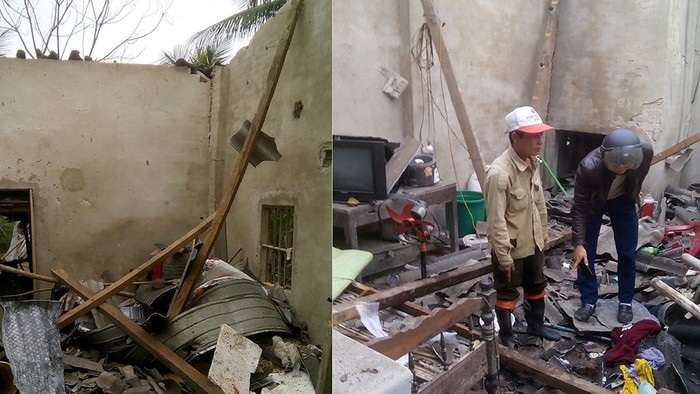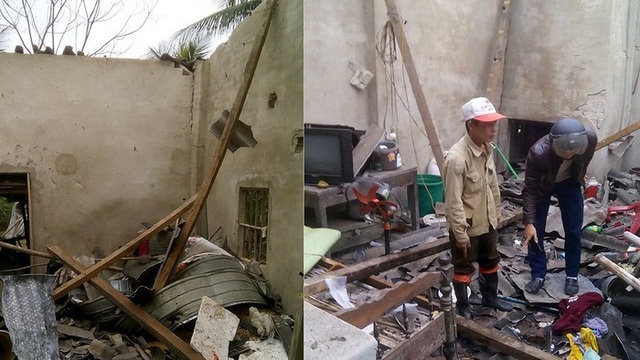 On the afternoon of January 29, Mr. Le Van Thang – Police Head of Bui Xa Commune (District Duc Tho, province of Ha Tinh) said that this unit is cooperating with District Du Tho police to examine the scene of the explosion of the home of the local people. The table left 1 dead person and 4 injured.
Fatalities were identified as children Đ.B. L. (15 years old); Four injured victims are Tran Van Tuong (15 years), Hoang Tuan Vu (15 years), Nguyen Xuan Quang (15 years) and Pham Thi Thu (46 years). All 5 victims resided in the village of Hoa Dinh, commune of Bui Xa, district of Thousand.
According to the initial information, about 4:30 PM, many people from the village of Hoa Dinh heard a strong explosion from the house of the couple Nguyen Xuan Duc (50 years old) and Pham Thi Thu.
When they arrived, people discovered that the roof of the cement fiber roof of the German family was launched.
The explosion caused Mrs. Thu (Duke's wife), Quang (his son Duke) and three other grandchildren, Tuong, Vu and L. were seriously injured. People immediately took the five victims to emergency care, but they did not survive.
Upon receiving the news, the Bui Xa commune police, in coordination with the District Police Thu Duc, quickly arrived at the scene, investigated the cause of the explosion.
The case is being clarified by the authorities.
Xuan Sinh