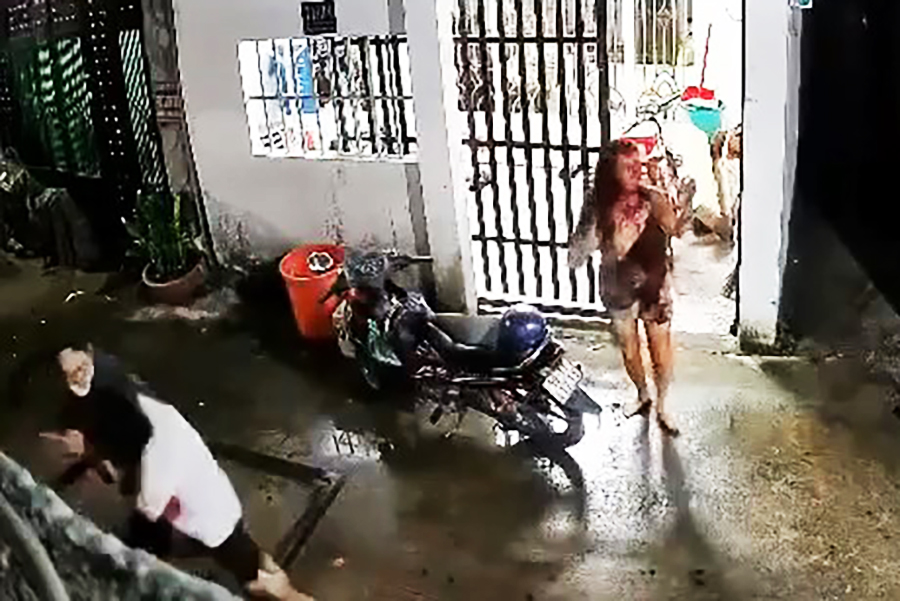 On October 10, police in Hoc Mon District, Ho Chi Minh City, coordinated with relevant professional units to investigate the testimony of Quach Hao Quang, 40, of Ca Mau, a temporary resident of the commune of Ho Chi Minh City. Xuan Thoi Thuong). in the death of two people.

Quang used a weapon to attack, causing two serious injuries and deaths. Photo taken from the clip
Initial information, around 20:52 on October 9, Quang arrived at a house in Xuan Thoi Dong commune (Hoc Mon district, Ho Chi Minh city).
This person entered the house, there was a conflict and a fight with the couple living inside.
Quang initially decided to use a weapon to attack, causing serious injuries to the couple, and later died.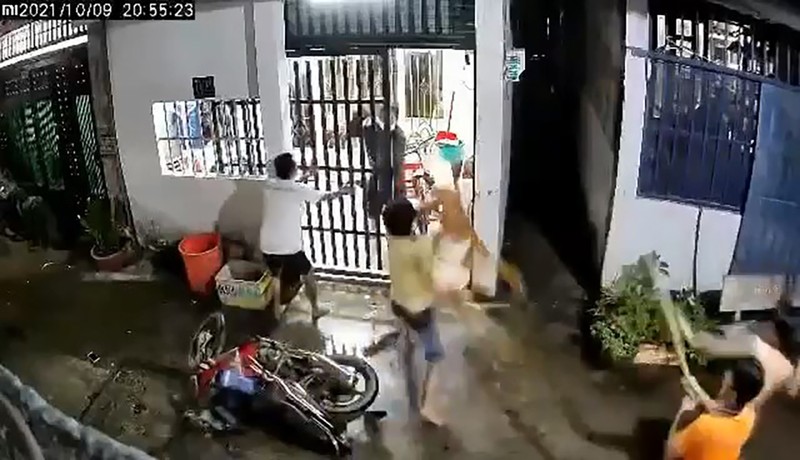 Then people rushed to try to control Quang and reported him to the police. Photo taken from the clip
People in the area heard the screams, called for help and ran to find a way to control Quang in the house and alerted the police.
Xuan Thoi Dong commune police showed up and dominated the man and took him to headquarters to clear him up.
The initial cause is said to be emotional conflict.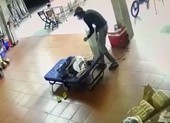 Woman asleep, stolen iPhone stolen


(PLO) – A thief sneaked into the restaurant in Binh Tan District, Ho Chi Minh City, and saw the woman sleeping, so she grabbed the expensive phone.