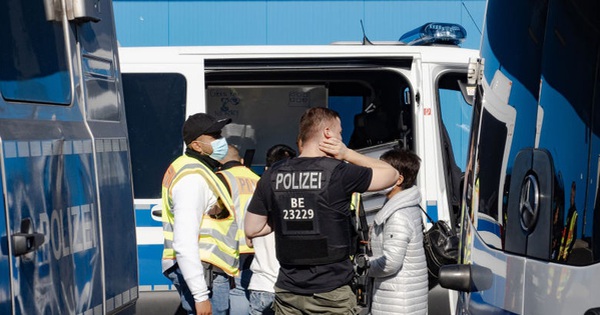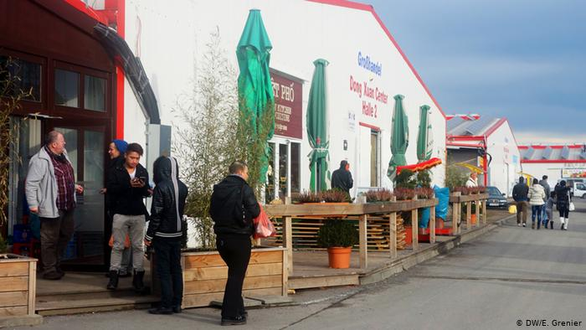 The Dong Xuan Center is one of the largest Asian markets in Germany: DW screenshot
The information was revealed by Carsten Moritz, head of the anti-trafficking unit of the German Federal Criminal Police (BKA), in an interview with RBB.
According to Mr. Moritz, human traffickers have taken advantage of Vietnamese psychology to want to find well-paid jobs. They organize lines to send people who cross illegally into Europe with transit points in Russia and China.
The people of Vietnam often work in "operating conditions" to pay the money borrowed to go to Europe. According to Mr. Moritz, the price per person is usually between 10,000 and 20,000 euros (12,000 to 24,000 USD).
The BKA official stressed that a "huge network" specializing in Vietnamese trafficking "operates throughout Europe" and generates "huge amounts of money" for criminals.
According to him, the Lichtenberg district in east Berlin, where the Dong Xuan Vietnamese center is located, is one of the important meeting points.
According to Mr. Mortiz, this year BKA will initiate and coordinate with the police of a number of European countries to destroy Vietnamese traffic lines. The list of cooperating police officers includes Poland, the United Kingdom, the Netherlands, Austria, Switzerland, the Czech Republic and Belgium, as well as the European Police (Europol).
In March last year, German police carried out a series of raids and arrests of six people involved in organizing illegal border crossings for 155 Vietnamese. Among those arrested were Vietnamese living in Europe.
In several subsequent raids, German police discovered many illegal Vietnamese immigrants working in massage parlors, nail salons, restaurants or sewing workshops …
The European Union has tightened its border after the tragedy of 39 Vietnamese who died in a container while trying to travel to Britain in 2019. The leader of Gheorghe Nica was arrested in Frankfurt (Germany) in January 2020 and prosecuted 39 murders in England.
Source link