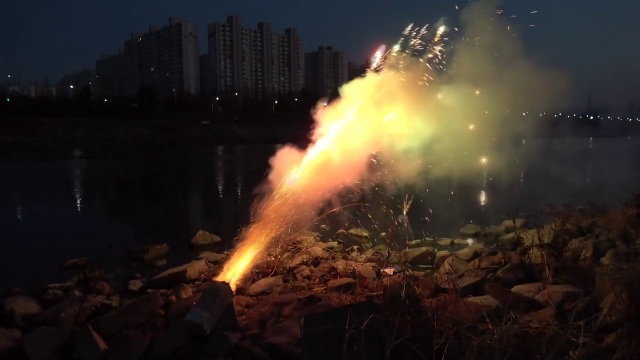 A citizen sent a question to the Ministry of Public Security: "What kind of firecrackers are you using in our country? I bought fireworks during the New Year's Eve when the law violated the law or not, what kind of penalties are there in the documents? ".
In response to the people of the web portal (www.mps.gov.vn), the Ministry of Public Security said that the provisions of article 5 of Government Decree No. 36/2009 on the management and # 39; use of firecrackers were all kinds of firecrackers. , firecrackers can be used in Vietnam, including:
Fireworks produced and imported by the Ministry of Defense for fireworks exhibitions have been authorized by the Prime Minister;
Fireworks issued by organizations and foreign persons authorized by the Prime Minister of Vietnam and authorized by the Ministry of Public Security to bring to Vietnam the competition of fireworks;
Fireworks used in tropical press, storm, flood, rescue, rescue, transport and military operations;
Products such as festive fireworks (except metallic fireworks), electric guns, paper and decorative fireworks of plastic, bamboo, bamboo, metal, gloss;
The products that signal the light, the color and the sound used in cultural and artistic activities do not produce explosions.
However, article 4 of Decree no. 36/2009 establishes prohibited acts that include: Manufacture, purchase, sale, import, export, transport, storage and illegitimate use of firecrackers, firecrackers; Produce, buy, sell, import, export, transport, store and use fireworks and fireworks illegally;
Purchase, sell, store and use explosives of bombs, mines, bullets, grenades, military explosives (used in defense and security), industrial explosives to illegally produce firecrackers, firecrackers, using guns, using explosives in violation of regulations to cause explosions instead of firecrackers.
At the same time, article 7 of Decree No. 36/2009 specifies the cases of artificial fireworks allowed by organizations and localities.
"In this way, according to the regulations, organizations and individuals can not use firecrackers and firecrackers; Only organizations and localities can organize fireworks according to the cases provided for in article 7 of the Decree No. 36 "- emphasized the Ministry of Public Security.
In cases where individuals purchase fireworks to fire in the New Year's Lunar New Year, they will be sanctioned administratively by acts of illegal purchase and sale of firecrackers in accordance with the provisions of point d , Clause 4, Article 10 of Decree No. 167/2013. of the Government that prescribes the sanction of administrative violations in matter of security, social order and security; prevention of social ills; Prevention and fight against fires; The prevention of domestic violence with a fine of between 5 million VND and 10 million VND and acts of the use of firecrackers without permission specified in point b, clause 2, article 10, with a fine Between 1-2 million VND.
The Kha