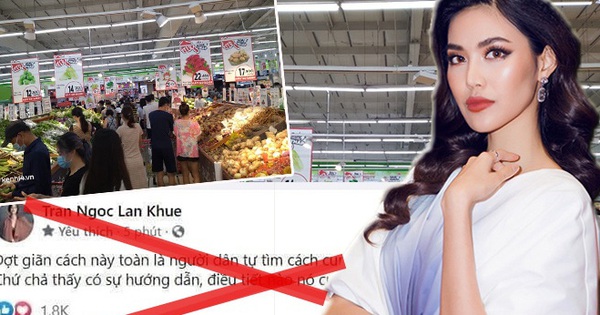 Earlier, on July 7, the director of the Ho Chi Minh City Department of Industry and Commerce. Bui Ta Hoang Vu, Ho Chi Minh City, claimed that the people of Ho Chi Minh City, with abundant supply and various distribution channels. The city of Ho Chi Minh City does not have to worry about food shortages, essential foods in all situations.
The supermarket chains of Saigon Co.op, MM Mega Market, Satra … also confirmed that the source of food and food products for the Ho Chi Minh City market is not lacking, companies are preparing for adapt to the new context. In which, increasing the stock of essential goods to supply enough in 1-3 months, diversifying online sales forms, by phone, application … Supermarkets have also increased their hours to 23 hours a day. In particular, the MM Mega Market system will open sales from 6 to 23 hours.
I in Hanoi, cOn the afternoon of July 18, the People's Committee of the City. Hanoi has just posted an express message no. 15 on the application of urgent measures to prevent and control the Covid-19 epidemic.
Consequently, people are advised to stay at home, only in case of real need, such as taking a business trip, working in agencies, offices, factories, production facilities and commercial establishments. , buy food, food, medicine and other emergency situations, such as emergency, medical exploration and treatment, natural disasters, fires …
At the same time, strictly implement the 5K message of the Ministry of Health, keep a minimum distance of 2 m when communicating; not to gather more than 5 people outside the work, school, hospital field; Periodic medical statement on the website www.tokhaiyte.vn or Ncovi, Bluezone applications when it comes out. Encourage people to use e-commerce and home delivery.
People minimize movement from Hanoi to other provinces and cities and vice versa; reorganize transportation activities, secure trade, fully supply essential goods, serve production, and meet the city's epidemic prevention and control requirements.