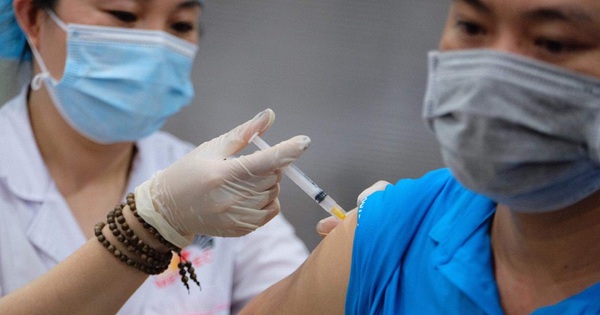 The official office, signed by Deputy Health Minister Do Xuan Tuyen, said the press provided information about a free vaccination line in Thao Dien district, Thu Duc city, Ho Chi Minh city. There was a group of volunteers who supported the fight against the Thao Dien Ward People's Committee epidemic by receiving money from people to organize vaccination against COVID-19.
"This is not in line with the direction of the Government, the Prime Minister and the Ministry of Health, and seriously violates the regulations on free vaccination against COVID-19," the official office of the Ministry of Health said.
The Ministry of Health asked the Ho Chi Minh City People's Committee to assign the municipal police and the Department of Health to immediately verify, investigate and clarify the above information, strengthen inspection and supervision at all injection points. from the city. an offense, treat it strictly in accordance with the provisions of the law or immediately transfer the file to the police agency for viewing and handling.
"There should be no corruption or profits in the process of organizing vaccination against COVID-19," the Ministry of Health said.
Source link