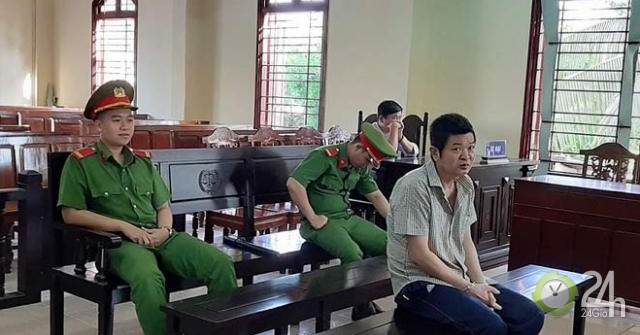 Tuesday, January 29, 2019 20:00 (GMT +7)
After using a hammer to kill his wife, the telephone defendant informed his neighbors and guys that they came to see.
On January 29, the village court of Can Tho opened a trial trial of the first instance and sentenced Huynh Kim Thien (53 years old, living in the Thoi Lai district, city of Can Tho) to the life imprisonment for murder.
According to the indictment, Huynh Kim Thien and Ms. CTN (51 years old) practices the transport of ships on the Muoi Que, the Thi Doi channel in front of the door of the Dong Thanh village, Thoi Lai district.
Due to jealousy, Thien doubted that Mrs. N. had an affair with others, so that as of 2014, between Thien and her husband, there were frequent conflicts and Thien often caused injuries to her wife Therefore, in October 2017, Ms. N. filed a divorce application and was accepted by the People's Court of the Thoi Lai District.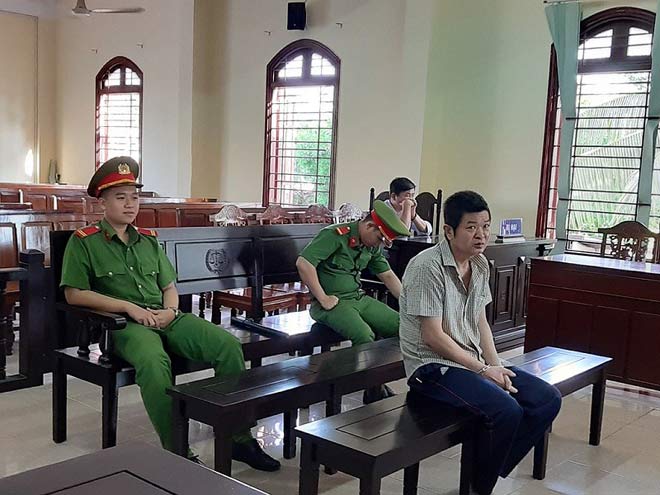 The defendant Huynh Kim Thien in court
On the morning of May 22, Mrs. N. rented a motorcycle to see a doctor. At this moment, Thien was jealous and led to both arguments. On the night of the same day, Mrs. N. went to the boat, which often brought the guests to sleep on the Thi Doi channel. Towards 00:00 on May 23, Thien took the hammer to the place where Mrs. N. slept and hit many of her head and face and pushed the victim to the river.
After causing the crime, Thien fled. After that, Thien called his neighbor and his son who was working in the city of Ho Chi Minh to know how to kill his wife and how to call.
In the morning of the same day, people discovered that the body of Mrs. N. floated on the dock near the Dong Thuan High School, about 1.9 km from the scene.
At the end of the 27th to the 5th, Thien returned to the town when the police discovered and chased him.
The conclusion of the forensic examination showed that the victim died of asphyxia, after shock caused by head and face injuries caused by sharp objects.
The results of the psychiatric forensic examination show that, due to the influence of the Thien war, there is a severe auditory loss of 50%. Before, during and after the sentence, the accused has a limited ability to perceive and control behavior due to mental illness.
The Court determined that the actions of the defendant violated human health and life protected by law. Due to jealousy, the accused killed selfishly his wife and surprised the public. Accused behavior is very dangerous and should be treated strictly. Therefore, the Court decided to declare to the accused previously.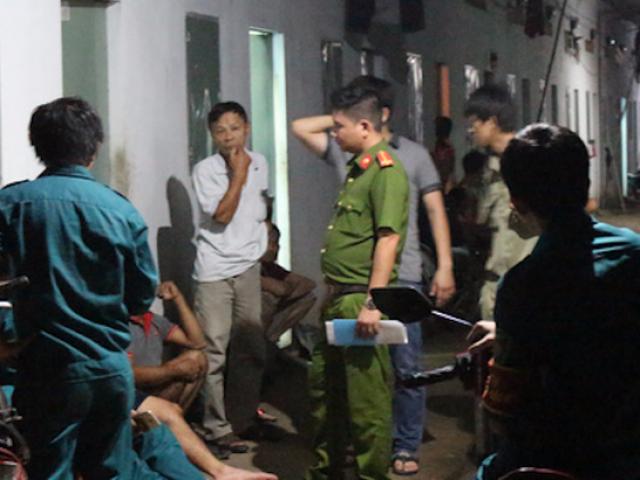 On November 21, Dong Xoai Police Station (Binh Phuoc province) has the possession of N.H.C (SN 1946, Dong Xoai Town, Binh Phuoc province) for …