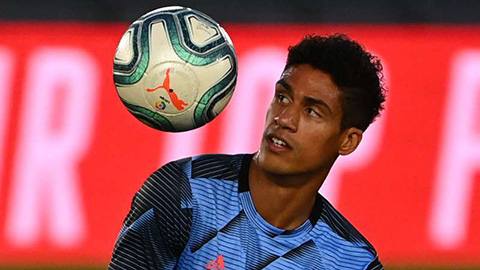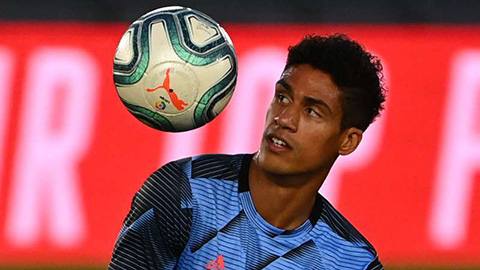 – European media confirmed that midfielder Varane has reached personal agreements with MU. The two parties have agreed a contract until 2026. However, the amount of the transfer has not ended with Real Madrid, which makes this agreement take much longer.
– Despite not being able to play regularly, midfielder Donny Van de Beek still decided to stay at MU instead of leaving for Barça this summer. According to Diario Sport (Spain), Barça have offered to sign Van de Beek. In return, they can pay a sum of money with midfielder Samuel Umtiti. However, this transfer move was not promoted because Van de Beek did not want to go to the Camp Nou.
– Despite leading Inter Miami to a bad match, coach Phil Neville revealed that he still received the full support of the club's owner and close friend in real life, David Beckham: "I feel the support of the Council of Administration. They don't need to tell me their concerns because I have the same concerns. I've been in this industry long enough to understand everything. I have no problem. "
– Everton have successfully signed Leverkusen's second winger this summer, £ 1.7 million for Leverkusen. Earlier, they welcomed Rafa Benítez's old game, Townsend, to join a free transfer.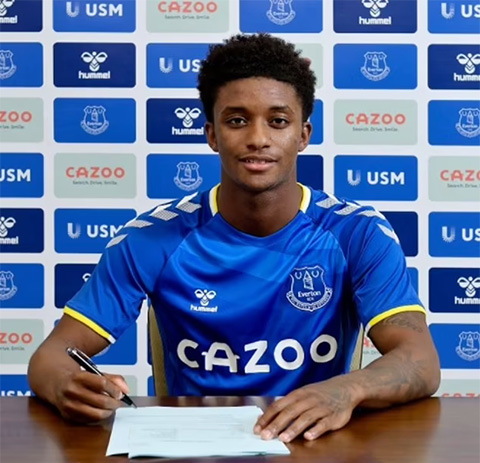 – The possibility of Andreas Pereira leaving MU before the new season is very high when, in the latest statement, the Brazilian midfielder called Lazio his home. In Lazio is where Pereira played last season on loan from the Red Devils.
– Mesut Ozil praised the young Bukayo Saka for daring to play a big role in the EURO 2020 final: "I sympathize with Saka. From my experience, I know what it means to miss a penalty. In a final, having to taking the final penalty shootout, having to represent the whole country despite being a young player, is already admirable. Not many players dare to do that. "
– Tottenham fans were really disappointed with the team's recently released shirt. The new Spurs away kit, designed by Nike, features a variety of colors, including a swirl of colors on a black background. The Gall players will wear this shirt during the marches of the first season of the new coach Nuno Espirito Santo at the club.
– "When PSG approached me, everything was very smooth and I quickly realized that I just wanted to go to Paris," shared the rookie Wijnaldum on the day of the official launch of the new team. "Pochettino had already approached me to convince me to join Tottenham, so we talked a lot. The whole PSG team gave me the feeling that they wanted me very much, that they played an important role in the leading this decision ".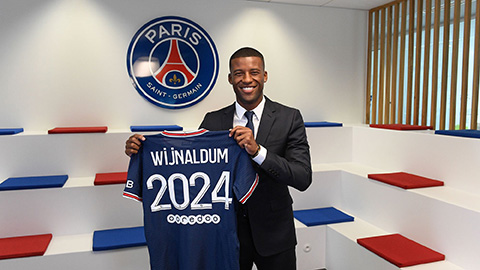 – Kentaro Kobayashi, the director of the opening ceremony of the Tokyo Olympics, was fired for joking about the Holocaust in a comedy show. Seiko Hashimoto, chairman of the Tokyo Olympic Organizing Committee, said the decision to fire director Kobayashi was just a day before the opening ceremony. Kobayashi is accused of mocking the Holocaust disaster during World War II when he said "Let's Play the Holocaust" on a comedy show 23 years ago. This video has provoked strong reactions from Japanese and international public opinion.
– After struggling to chase Harry Kane, Man City management is said to be turning to other strikers, including Cristiano Ronaldo. According to Calciomercato, coach Pep Guardiola's assistant technical team is monitoring Ronaldo in the transfer market. They want a top scorer to replace Sergio Aguero and Ronaldo to be the right candidate in the short term. Ronaldo has scored 101 goals and has assisted 22 times in 133 games since arriving in Italy.
– Italian player Gianfranco Zola believes that Lionel Messi has done the unthinkable, but this year Jorginho deserves more the golden ball. "We're talking about a prominent player like Messi," said Zola, who quoted Sportsmail. "And he did the unthinkable, for the first time with the national team. We can't ignore the Copa América in Argentina. But we should give the Golden Ball to Jorginho. I think he deserves it. Jorginho deserves the Ball d ' "Not only because of his performances at a high level, but also because his team played very well. We shouldn't ignore that factor either."